Self-help and useful resources
For information on a range of support services please click on the links below:
Note for Vicky at TTS please do not remove:
edit other orgs to include drug, alchohol/DV/Wellbeing Hub/Southwark Carers/amalagmate money worries and consumer advice. Remove others.
Add BA booklets, videos and audio. Also add these under treatment options.
Anxiety and depression
The websites below have useful guides on common mental health problems, with tips and strategies about improving your wellbeing.
A selection of online resources about anxiety and depression.
https://ecouch.anu.edu.au/welcome
A selection of leaflets and guides
http://www.getselfhelp.co.uk
A selection of booklets, including leaflets in other languages.
http://www.ntw.nhs.uk/pic/selfhelp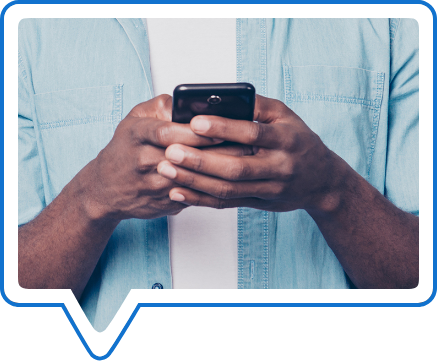 Refuge is the largest specialist domestic abuse organisation in the UK and they are delivering domestic and sexual violence community-based services to those living in Southwark who have experienced or are at risk of, gender-based violence including:
domestic violence and abuse
rape, sexual violence
prostitution
trafficking for sexual exploitation
stalking and harassment
Female Genital Mutilation (FGM)
forced marriage
so-called 'honour'-based abuse
Refuge supports thousands of survivors on any given day, helping them overcome the physical, emotional, financial, and logistical impacts of abuse and rebuild their lives - free from fear.
They can help by providing the following services:
Independent Gender-Based Violence Advocates (IGVAs) - provide information, advice, and intensive advocacy for survivors of gender-based violence and abuse
Sanctuary Scheme - implements safety measures in victim's homes
Perpetrators Service - offers opportunities to change through 1-to-1 intensive sessions
Survivor group work programme - 12-week group which supports women to regain ownership of their lives
Counselling (in partnership with Bede House) - 16-week 1-2-1 counselling programme for survivors of domestic and/or sexual abuse
Children's Therapeutic Support (In Partnership with Bede House) - Qualified Children's Therapists provide a 1-2-1 12 week play and arts-based therapeutic intervention
Bede House is a leading Southwark charity since 1938. The Bede Starfish Domestic Abuse Project works with people affected by domestic violence and aim to help adult victims of abuse and their children live free from fear.
National domestic abuse support: